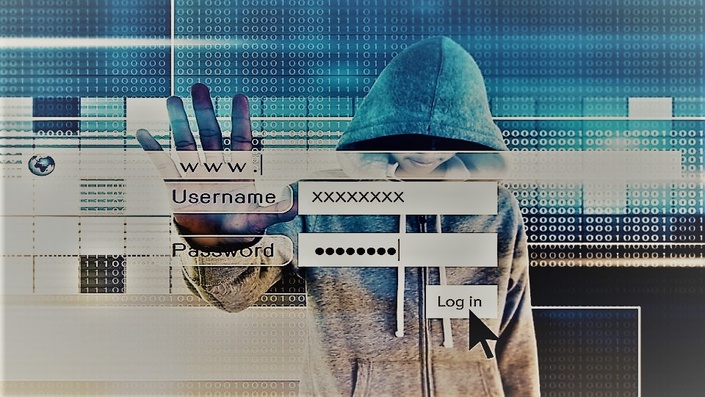 Learn Ethical Hacking Advanced Level Using Kali Linux
Basic to advanced level ethical hacking course, Kali Linux Course ,Covered most advance kali linux tutorials,complete cyber security course,Learn hacking
Watch Promo
Ethical hacking and penetration testing are testing the IT resources for a good cause and for the betterment of technology. This Kali linux tutorial will establish your understanding of all the fundamental concepts, processes, and procedures.. You will spend time concentrating on each knowledge area, and studying the tools and techniques, inputs, and outputs associated with each knowledge area.you will learn hacking concepts throughout this Kali Linux tutorials.

In this Kali Linux tutorial you will learn how to become hacker to penetrate your network for defense it. In this online class you will learn hacking to secure your network and IT resources.This course is perfect Cyber Security Course to learn from zero.

In Introduction to Ethical Hacking, you will be introduced to various concepts on ethical hacking through this kali linux tutorials. You will receive an introduction to the basics of Risk Management and Disaster Recovery. As well as an introduction to Penetration Testing.In this kali linux tutorials you will learn from zero to hero.
You will gain a comprehensive understanding of vulnerability assessment and the tools used in this process. What kind of security measures do you take to protect your facilities, equipment, resources, personnel, and property from damage caused by unauthorized access? In this course, Physical Security, these are questions that we will be answering. Footprinting is the gathering of information related to a particular computer and its users and systems.
Reconnaissance is an exploration that is conducted to gain information. Network scanning is the scanning of public or private networks to find out which systems are running, their IP addresses, and which services they are running. In Port Scanning, you will learn how ports can be scanned, how a hacker can break into your network through the ports, and the countermeasures you can take to protect your device or network.
Banner grabbing is a technique used to grab information about computer systems on a network and the services running its open ports. In this course you will be introduced to enumeration and the many different uses it has in computer systems. This course will include demos on the different tools and uses of enumeration. In this online course (Kali linux tutorials) you will be learning the fundamentals of Linux and kali linux. We will be pairing this course with demos with a more in-depth look into some of the fundamentals and tools of Linux.
Pentesting is an attack on a system in hopes of finding security weaknesses. In this Kali linux course Configuring Kali Linux for Pentesting, you will be learning the steps to configure kali Linux for pentesting and tools used for pentesting on a Linux system. Whenever we login to a computer system, we provide information to identify ourselves. We refer to this as authentication. Ensure that you know everything involved in securing a Windows system against attack. During this course you'll get into Windows passwords — how they're created, how they're stored, and different methods used to crack them.
You will take a good look at spyware, the activities it performs, different types of spyware, and the countermeasures needed in order to prevent hackers from utilizing these types of techniques against your company. You will also spend time studying different types of keyloggers through this kali linux course. There are three different types of keyloggers that we see used in today's environments: hardware, software, and kernel/driver keyloggers. Covering Tracks will be going over various ways that attackers have at their disposal to cover any tracks that may lead to their unwanted eviction, or worse yet, to an audit trail that would lead directly back to them. Trojans and Backdoors is the course where our software is going to be going undercover.
You will discover what viruses and worms are and how they can infect computers and systems. Sniffers is our course where we take a look at Network Sniffing. Social engineering is the art of extorting employees for information.
Become familiar with the following concepts: denial-of-service, distributed denial-of-service, and how the denial-of-service and distributed denial-of-service attacks take place. In the course Session Hijacking, you will learn details about session hijacking, well-known techniques employed by aggressors, the steps involved in session hijacking, various types of session hijacking, tools for hijacking sessions, ways you can protect yourselves from session hijacking, and how pentesting can be used to identify vulnerabilities. Hacking Web and Application Servers, is a course that will give you a good idea about vulnerabilities and attacks available for web servers and web applications. In our course our course Advanced Exploitation Techniques, you will learn what advanced exploitation techniques are and how you can use them in your penetration testing. This course is completely Kali Linux tutorial.
What you will learn?
History of kali linux

Downloading Kali Linux

Installing Kali Linux

Configuring VMware Workstation

Updating Kali Linux

Managing Services in kali linux

Installing vulnerable machine in kali linux

Installing nessus

Installing cisco password cracker

Types of penetration testing

Target Scoping Concepts

Information gathering Concepts

Target discovery Concepts

Enumeration Concepts

Social Engineering Concepts

Vulnerability mappping Concepts

Target Exploitation Concepts

Privilege escalation Concepts

Maintaining Access Concepts

dig

host

dnsenum

dnsdict6

fierce

DMitry

Maltego

How to gather network routing information

Utilize the search engine

ping

arping

fping

hping3

nping

alive6

detect-new-ip6

passive_discovery6

nbtscan

OS fingerprinting

nmap

zenmap

SMB enumeration

SNMP enumeration

VPN enumeration

Openvas

Cisco Analysis

Fuzz Analysis

SMB Analysis

SNMP Analysis

Web Application Analysis

Social engineering toolkit

MSFConsole

MSFCLI

Ninja 101 drills

Password attack tools

Network spoofing tools

Network Sniffer

Using operating system backdoors

Tunneling tools

Creating Web Backdoors

FTP Server

SSH Server

Default Gateway

Configuring Network Interface Card

The Penetration testing lifecycle

Deploy metasploitable 2 into vm
Who is the target audience?
Anyone want to learn how to hack
IT Professionals
Engineers
IT Students
Computer Known
Network Engineers
Internet Users
Your Instructor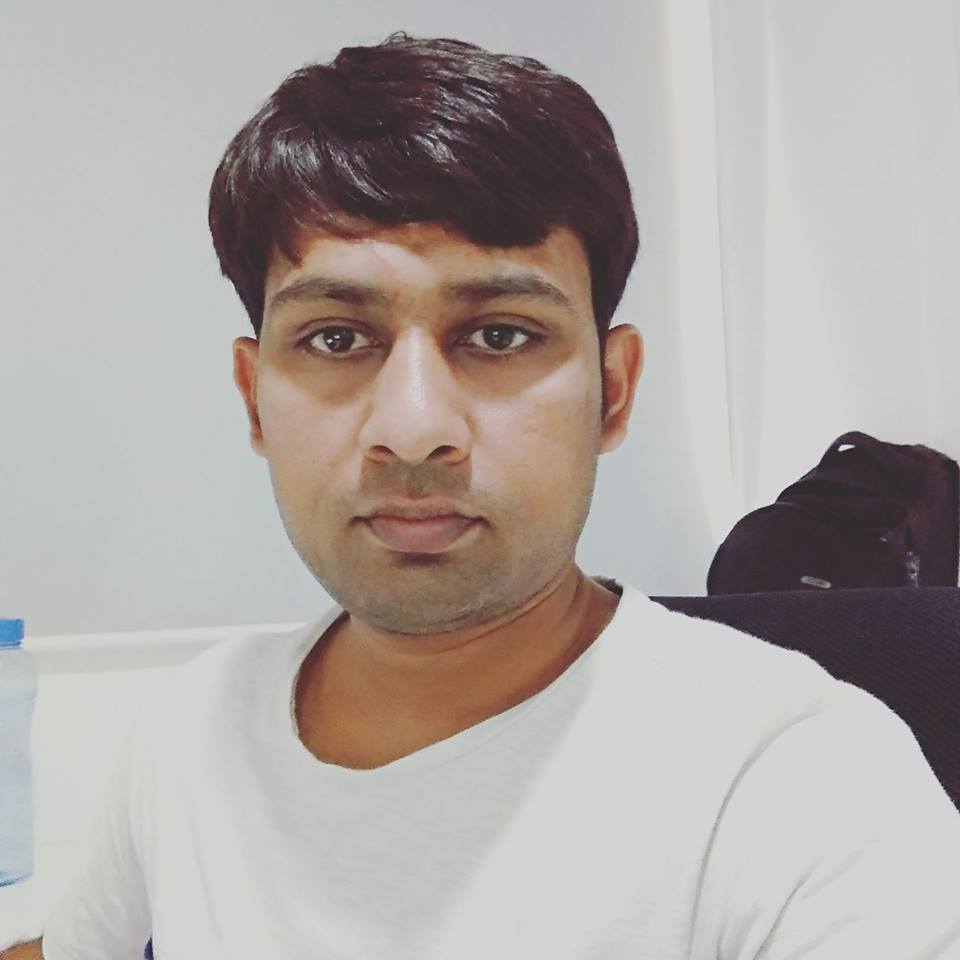 Hello , I am Vishal. I am working here as IT instructor. I have extensive experience in the field of IT. I have also experience as classroom based IT instructor. I have trained thousands of students in India when i was working as IT instructor in education industry. I have started my career after 12th. I have completed my graduation in IT IMS (Infrastructure Management Service). I have completed my graduation along with my job. I have also did professional courses in the field IT for 3 years like Comptia A+, Comptia N+, Comptia Server+, Comptia Security+, MCSA, MCSE, RHCSA, RHCE, CCNA, Exchange Server, Wireless Technologies, CCSA, SCSA, Shell Scripting. During job period i have taken lots of industry training also. In education industry, i worked as faculty, Sr. faculty, Assistant Technical Head and Technical Head. I have also taken lots of master class in engineering and computer science colleges. After then i have been started to work with real IT production environment. It is great experience as IT guy ever in my life. I have been dealing with many advanced based technologies. I have handled too many IT projects. Nowadays i am working with technologies like windows servers, linux servers (Centos,RHEL,SUSE,Ubuntu), Mac, Windows client, Linux Clients, Vmware esxi, SAN, NAS, Firewalls, Wireless, basic networking, cloud, mail servers, Network Monitoring, Open source based technologies, Cyber security etc..
I have keen interest into teaching. Education can change life of others. I have find this way to help others through online teaching and it is giving me a income also.
Frequently Asked Questions
When does the course start and finish?
The course starts now and never ends! It is a completely self-paced online course - you decide when you start and when you finish.
How long do I have access to the course?
How does lifetime access sound? After enrolling, you have unlimited access to this course for as long as you like - across any and all devices you own.
What if I am unhappy with the course?
We would never want you to be unhappy! If you are unsatisfied with your purchase, contact us in the first 30 days and we will give you a full refund.